(201) 342-3027 Main Number




LHSTEL Communications


for all your telecommunications needs
1-(877) 4-LHSTEL Toll Free
(1-877-454-7835)




Specializing in the following areas:
Voice Over IP (VOIP) and traditional Telephone Systems
Wiring for Local Area Networks and Telephone Systems
Computer and Networking Equipment Sales and Service
Software Installation and Configuration
Serving
North Central Florida


Some of our product Partners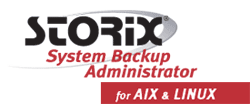 www.lamarak.com; www.lhsystemsllc.com
Last Modified Saturday December 01, 2017 13:16
©Copyright 1995 - 2017 L H Systems, LLC. All Rights Reserved.
©Copyright 1987 - 2017 LaMarak Systems. All Rights Reserved.
©Copyright 2005 - 2017 LHSTEL Communications. All Rights Reserved.